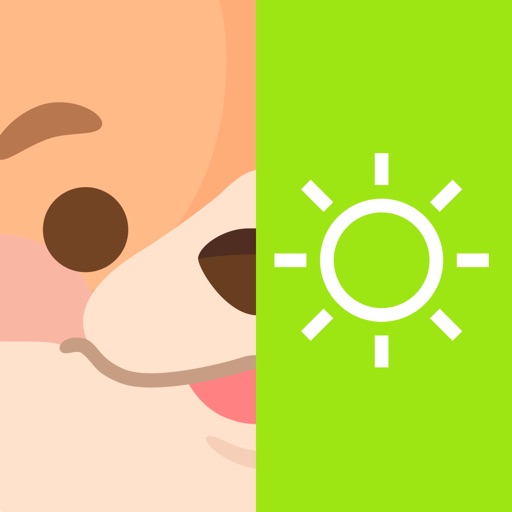 Woof woof woof!! I'm myBoo, you weather dog!
– Have fun watching how the weather changes in your city.
– Enjoy our weather widget for your notification center (iOS8)
– look after me… if it's cold dress me up, and if it's hot… dres me up too ;). Get my wardrobe bursting with the latest clothes by dressing me and showing me off to your facebook friends.
– If there's a change in weather on the way set an alarm so that you don't forget to put my coat on.
Forget the weather man, now you've got your own weather dog!
https://itunes.apple.com/us/app/…/id827662429?mt=8&uo=4
Price: Free
Languages: AR, HY, CA, CS, DA, NL, EN, FI, FR, DE, EL, HE, HU, ID, IT, JA, KO, MS, NB, PL, PT, RO, RU, ZH, SK, ES, SV, TH, ZH, TR
Released: 2014-03-27 23:42:05
Updated: 2015-10-13 18:04:09
Version: 3.3
Seller: MARIO EGUILUZ ALEBICTO (MyPlacesAndMe)
Size: 16.66 MB